Entry System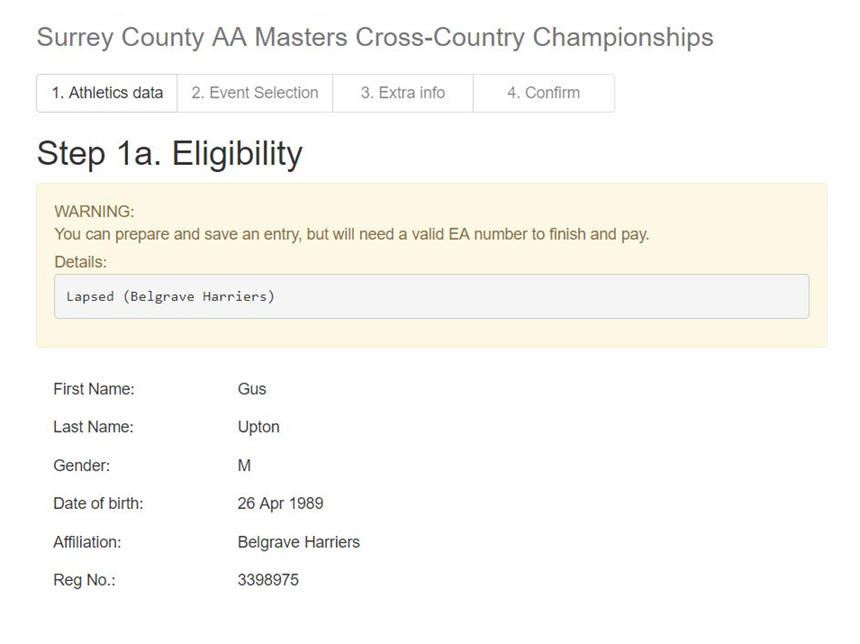 1 Introduction
OpenTrack's entry system is designed to take entries for a range of athletics events, ranging from complete county athletics championships down to local club events. It will:
Check national licences
Intelligently guide athletes to correct events
Tailor event entry criteria based on club, price, age groups, etc.
Deal with credit card charges
Produce reports for volunteers
Provide easily editable information and data entry fields for meeting organisers
2 The Background
2.1 Why is this Required?
Entry systems for UK athletics sit across numerous platforms and websites, often making it difficult for athletes to find the competition they require. This is made harder by the fact that there is no uniform entry journey to ease the process; athletes often have to follow a new pathway and sign up to a new organisation with each competition they enter.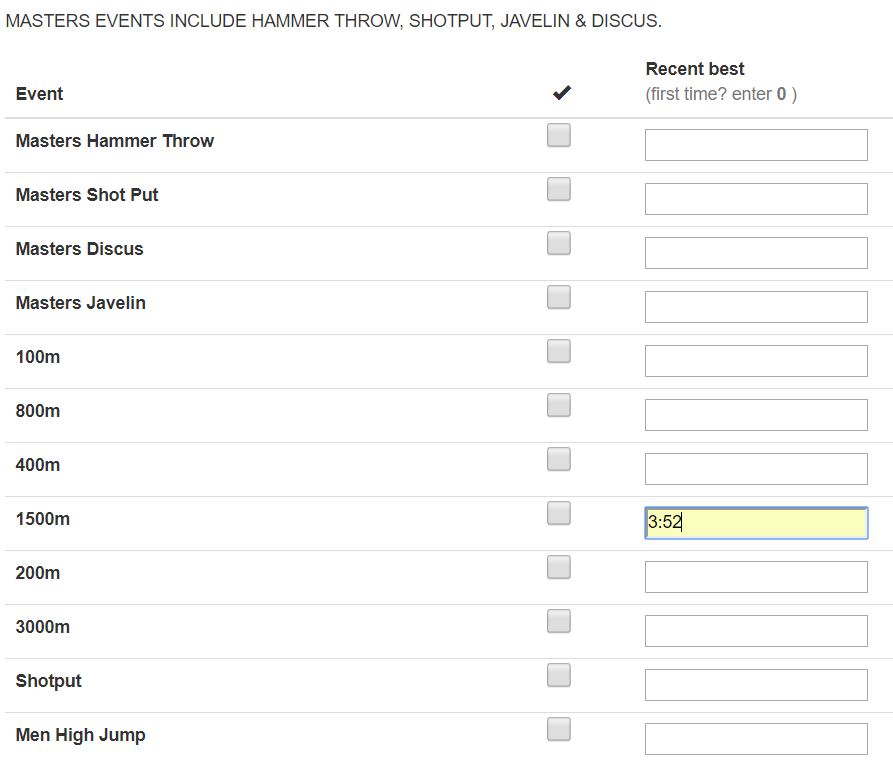 The creation of a uniform system, specifically designed (by athletics enthusiasts), for athletic entries allows a standardised, workable and logical platform to create a user friendly exoerience for both athletes and event organisers. OpenTrack has designed this system with both parties in mind to enhance and ease the process for all involved so everyone can focus on the event itself!
2.2 How does it work?
The system has been built to provide easily editable fields for meeting organisers and a simple pathway for athletes to enter competitions. It has the following benefits:
Each event has its own microsite and can be custom branded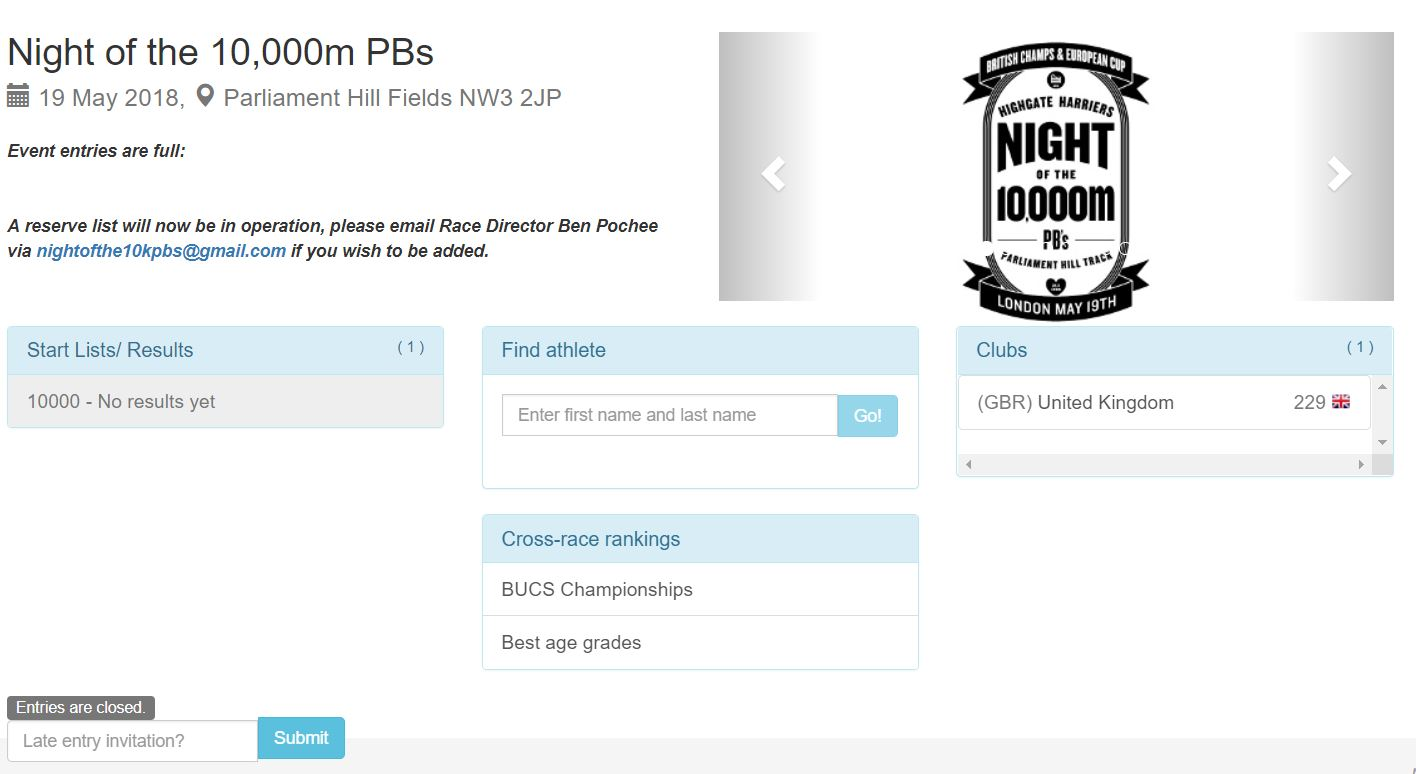 Easy to navigate interface
Hidden features such as late entries, invitations and other customisations
Meeting organisers can edit almost everything about their event independently; events, costings, descriptive text, restrictions, etc.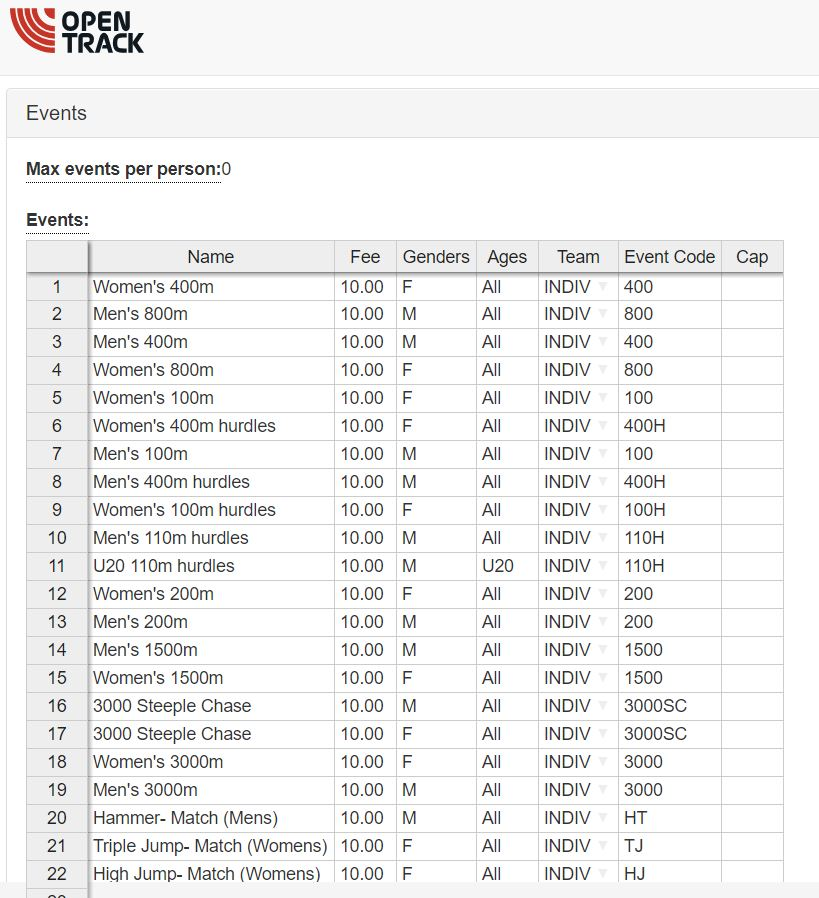 Automatically allocate bib numbers to athletes through various method options, including:

Alphabetic
Alphabetic by event
Historic
Pre-assigned

Producing reports
Combining online entries with those made on the day
3 Testimonials and Feedback
The entry system has been in place for over the past three years and has taken over 45,000 individual entries across nearly 200 events. As new features and improvements have been added and developed the feedback received has been very positive.
3.1 Notable Events
Some of the more recognised events that OpenTrack has taken entries for since its inception are:
3.2 Testimonials
"For every single fixture, the admin time has been cut from two hours to five minutes."
Matthew Kiernan
"My paperwork has been cut by ninety percent – and I can do it all on holiday."
Nicola Fleet, Croydon Harriers
"The work was covered seamlessly by your system"
Andrew Stringer, Fulham Running Club
4 What next?
4.1 Manuals
The OpenTrack Entries Manual has been designed for Meeting Managers. If you would like to learn more about the product please have a read through this and attempt to work through a demonstration competition, which will be set up soon. Alternatively, please do get in touch.
4.2 Contact
If you are interested in contacting us, whether it is just to chat through the system or you would like to give it a go, please do get in touch here.