The Team
The board of OpenTrack combines many years of proven experience in growing businesses across a variety of fields. The skill sets cover IT, Accounting, Finance, Compliance and Sports Media. However, it is our passion for sport at all levels that brings us together for the OpenTrack project.
Andy Robinson Board Member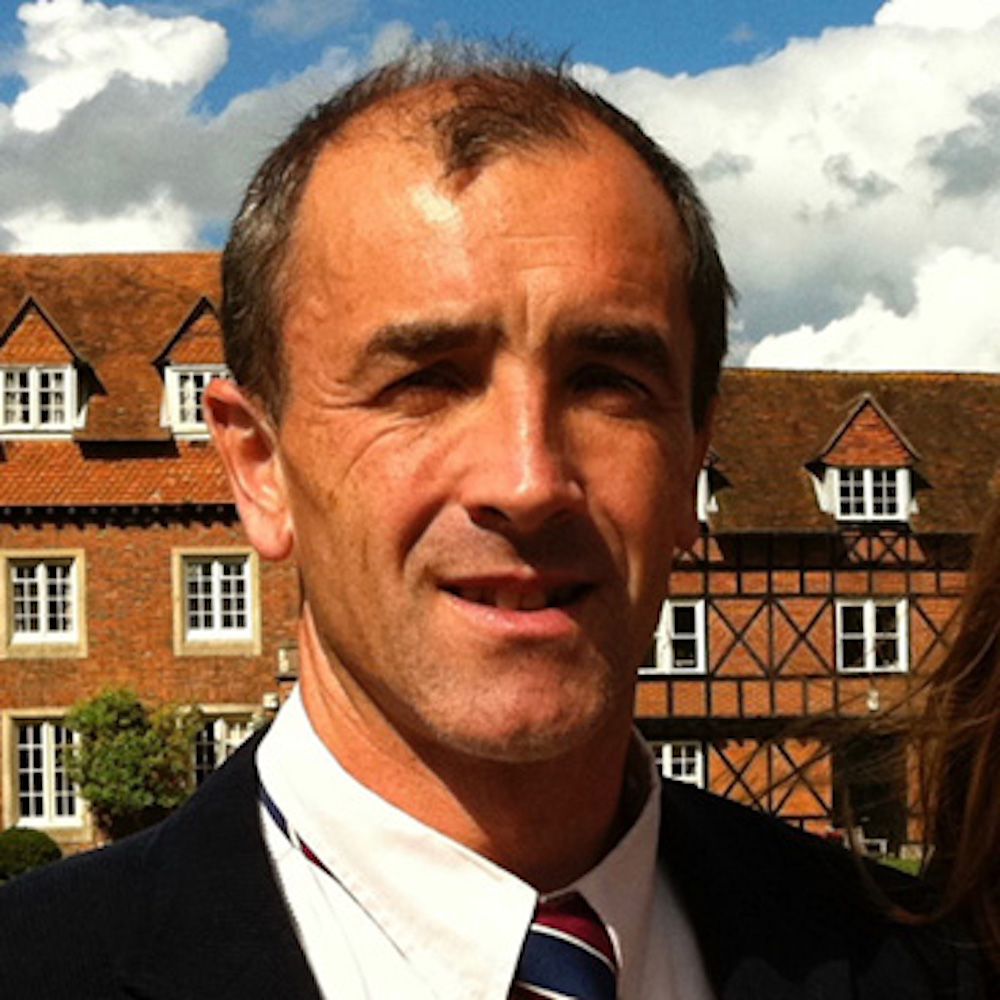 Andy Robinson has been developing software since the age of 16, and professionally for the last 25 years.
His career started with a degree in Physics and Philosophy from Oxford, followed by stints in advertising, investment banking and small business, before settling on his teenage passion of programming.
In 1998 Andy wrote the original version of the Reportlab library, one of the world's most popular open source tools for generating PDF documents and reports, and launched ReportLab in 2000. Since that time, he has led a small team delivering over a hundred projects, delivering large scale solutions to clients in fund management, travel, banking and many other industries, and ensuring they are well supported for the lifetime of the solution., as well as extending the company's key reporting products.
He has been heavily involved in the Open Source software world, being a co-author of one of the first books on the Python language, and a lecturer/trainer at Open Source conferences in the USA.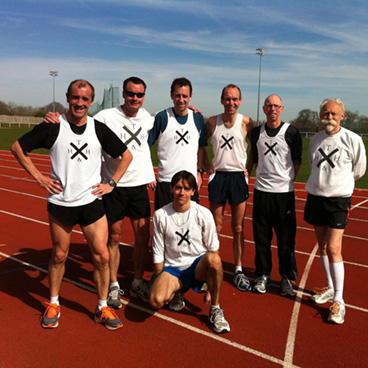 I was an obsessive middle distance runner since my early teens, when I was gripped by the exploits of Coe, Cram, Ovett, Daley Thompson and many more. My best events were 1500m and steeplechase. I've been a member of Thames Hare and Hounds, the world's oldest surviving running club, since the age of 16, and have also competed for Oxford University, Haringey AC, BoxHill Racers, and now Kingston & Poly on the track.
My proudest moments including dipping under 9:00 for a steeplechase, anchoring Boxhill Racers to victory in the Southern Road Relays in 1993, and more recently surprising some youngsters to win my first and only County 5000m Championships at the age of 47.
As a volunteer, I rapidly found myself doing results and scoring for local leagues. Experiences of chaos and time-wasting, processing entries and results, brought me to realise that there had to be a better way. And thus was born OpenTrack…
Andy Weir Board Member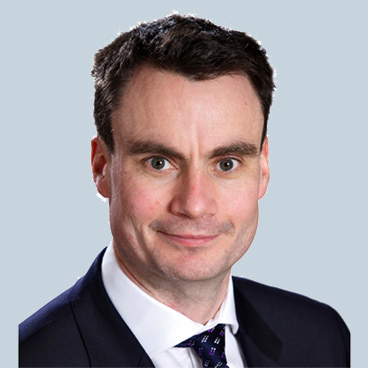 Andy Weir worked in the Finance Industry for 24 years before deciding to find something more interesting to do in the Summer of 2016. Starting at JPMorgan, after researching into the Mathematics of Semiconductors at Oxford, he worked as a mathematician and quantitative analyst modelling large volumes of live data and forecasting the fixed income markets.
After 5 years he moved to Fidelity Investments to lead the Fixed Income Research Team and work on risk modelling and data visualisation. As the models developed track records he started running client money. Over the next 15 years he attracted and was lead manager of more than $6bn of institutional and retail assets. He also spent a few years as Group Leader of Bonds, being in charge of all the fixed income fund managers and the total assets of $40bn.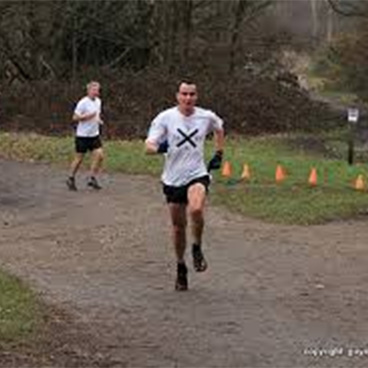 I have run since school and have held most committee posts at my running club, Thames Hare and Hounds. Having run on track and cross country for university and club, I progressed to British Students and Regional teams. I was a key member of the Thames team that won the London Marathon Team Championship 5 times. These days age forces me to set my targets lower but I am the current South of England M50 Cross Country Champion. I am a qualified assistant coach and help with my daughters U15 middle distance squad as well as helping officiate at local Open Athletics Meetings.
I am happy to work with OpenTrack as it combines my interest in data, in all its forms, and my love of athletics. Having been involved in the volunteer end of the sport I strongly believe in helping the officials on the ground through improved technology and systems.
Paul Bristow Board Member
Paul Bristow is the Co-Founder and Director of European Championships Management, the company behind the major new multisport event taking place for the first time in August 2018 in Glasgow and Berlin. Staged every four years and supported by Europe's free-to-air broadcasters, the European Championships aggregates the existing senior continental championships of Athletics (European Athletics), Aquatics (LEN), Cycling (UEC), Gymnastics (UEG), Rowing (FISA), Triathlon (ETU), with a new Golf Team Championships (ET & LET) – all unified under a dynamic and exciting new brand.
Prior to this, Paul was Chief Operating Officer of deltatre, a leading sports media technology company. Founding the UK subsidiary in August 2002, Paul eventually became COO of the deltatre group managing over 400 employees worldwide. deltatre has been the supplier of results and graphics services to the IAAF since 1987. He was also a Director at TEAM Marketing from 1992 - 2001 and Director of Television at the International Association of Athletics Federation from 1986 - 1992.
Paul's international sports marketing and programming experience includes over 20 seasons of the UEFA Champions League, three FIFA World Cups, two Olympic Games and numerous World and European Championships in a variety of sports. He has experience across media rights packaging and sales, event management, sports broadcast production, sponsorship sales, data and graphics, digital and social media and OTT services.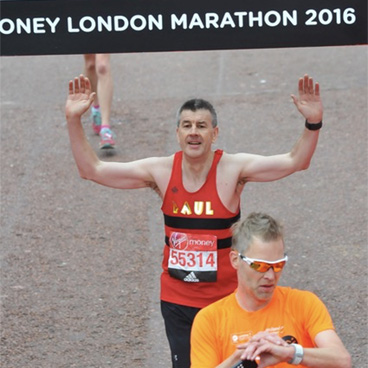 A former county level athlete and University captain, Paul participates regularly in his local ParkRun and completed his first ever marathon in 2016! He is still actively engaged in grass roots sport as a coach for the local U10 Rugby team.
Paul is very excited to serve as a Director on the OpenTrack Board, which brings together his personal and professional experience over the last 30 years into a project for the benefit of sport from the grass roots to the elite level. Paul said, "I grew up in an athletics family and my mother spent 30 years handwriting the results at matches for Brighton and Hove Athletics Club, so I know how valuable the OpenTrack products are for both athletes and officials at all levels within the sport. My mother would have loved it as much as I do!"
Paul Rowbotham Board Member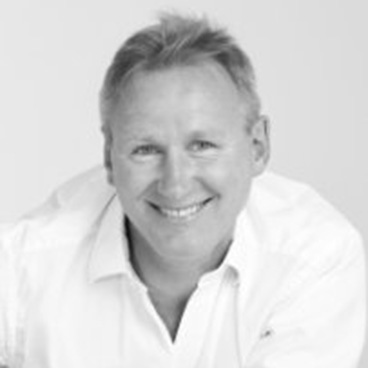 Paul Rowbotham currently works part-time as Chief Operating Officer for a London FinTech start-up, which delivers cloud-based portfolio management software for some of the largest investment management companies in the world.
After studying Physics at Cambridge University and Business at Villanova University in the US, Paul spent 5 years at the IAAF in London. His responsibilities included helping calculate the Grand Prix scores at IAAF meets, using the IAAF Hungarian tables to 'score' permit meetings, helping develop an athlete database for press and spectators at the 1991 World Champs in Tokyo, attending and supporting IAAF Council meetings and helping to produce and sell TV programs of the IAAF Grand Prix meets.
After qualifying as an accountant, Paul went on to develop financial reporting systems working for a number of FTSE100 multinationals.
In 2008 Paul set-up an SAP consulting company with two colleagues. Having successfully grown the business, he sold his share in 2016.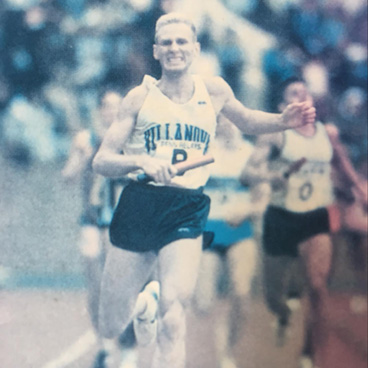 I was an international 800m runner with a best time of 1.47; and a decathlon PB of 5700. My proudest achievements were beating Steve Ovett to win the UK Southern Champs whilst President at Cambridge University Athletics Club, and beating Peter Rono to win the Penn Relays whilst on a track and field scholarship at Villanova University. I competed for Cambridge Harriers from age 11 but now, occasionally, run for Serpentine Running Club and help with coaching young athletes at Highgate Harriers and Thames Valley Harriers.
I am excited to join the OpenTrack Board - it seems to leverage my various experiences to offer the opportunity to contribute to a worthwhile project in my first passion – track and field athletics.
David Brunsdon Board Member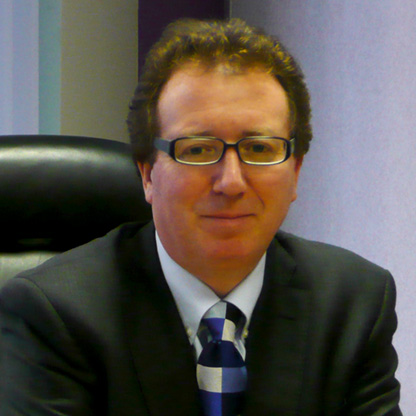 David Brunsdon is Head of Risk & Compliance for First Rate Exchange Services Ltd, the UK's leading foreign exchange business, trading primarily under the Post Office brand.
David was Operations Director of eBusiness Media, a B2B media business company, and has held senior roles with Vocalink, IBM and Abbey National plc. He has an MBA from Loughborough University Business School.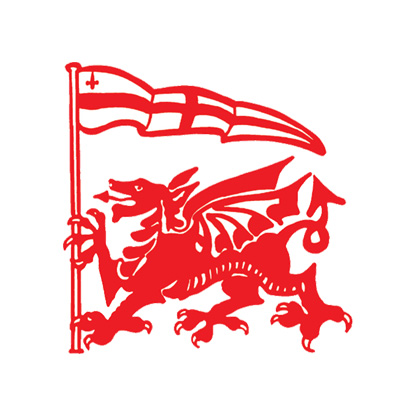 My passion for sport has expressed itself through Rugby. I played at Club and University level in the second row. Eventually, work and family meant I could no longer commit the same amount of time so I switched to club administration. I am currently a Director of London Welsh Rugby Club and have the role of Club Welfare Officer with safeguarding responsibility for the club's thriving junior and youth sections.
As Head of Compliance for a financial firm, I have been dealing for years with GDPR and with Compliance, IT Security and Privacy issues, as well as having a good understanding of how another major sport does things. I look forward to contributing my expertise to OpenTrack